Sunday Morning Life Group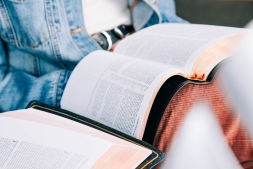 Life Group - In Person & on Zoom 9:00 am
Click this link to our Zoom interactive meeting and be a part of what is happening in "class"
.
Join us as we wade into the waters of theology. What is theology? It is the study of God, His plan, and His people. We will be taught by Theologian Wayne Grudem via DVD and guided by various teachers during this summer study. Topics will include: What is God like? What is the Trinity? What is Sin? Who is Christ? And What is the Atonement? If you want to go deeper plan on being a part of our Grace Theology at 9:00 every Sunday morning in our Fellowship Room.
Livestream worship will begin at our normal time of 10:30 a.m. and you may connect with us at the following link or you can connect through the banner on the front page of our website.